Wesley of Middle Tennessee
MTSU Student Ministry
Ministry Resident Program
Fellowship UMC has partnered with Wesley of Middle Tennessee to bring a post-graduate ministry program to the Middle Tennessee area, helping young adults experience different ways of ministry in a safe environment.
Wesley of Middle Tennessee
Serving college students at MTSU, Wesley and Fellowship have partnered together in many ways. Wesley aims to partner with many local churches. Learn more about the ways you can support the Wesley Foundation.
Ways to give
There are many ways that members of Fellowship UMC can collaborate with Wesley of Middle Tennessee. Wesley offers several ways to donate money, but also accepts Wednesday Lunch or Thursday Dinner donations or volunteers!
Wesley of Middle Tennessee
Weekly Student-Led Programming
Tuesday Worship
Tuesdays | 7:00 pm
Every week, Wesley's student-led worship team plans worship. Students are invited to participate by attending, playing in the band, join the planning team, and preach.
Wednesday Lunch
Wednesdays | 11 am – 1 pm
Free for students, lunch is provided every week on Wednesday. Wesley's student cooking team usually prepares a meal for the ministry, but they also accept volunteers to bring lunch and lunch donations!
Thursday Dinner & Bible Study
Thursdays | 6 pm – 8 pm
Thursday night programming begins with a free dinner – usually provided by local church Sunday school classes, small groups, or other friends of the ministry. After dinner, students will join in a student-led Bible Study.
Wesley of Middle Tennessee
Ministry Resident Partnership
The Ministry Resident position was originally created in 2019 in order to better partner with local churches. Post-graduates will serve part-time at the Wesley Foundation as well as part-time in a local church. This resident position was created with the intention of both partnering with local churches, as well as helping post-graduates decipher calls to ministry and help them determine where God is calling them. Ministry Residents are staff members at Wesley of Middle Tennessee, partnering with student leadership teams and assisting with other tasks as needed.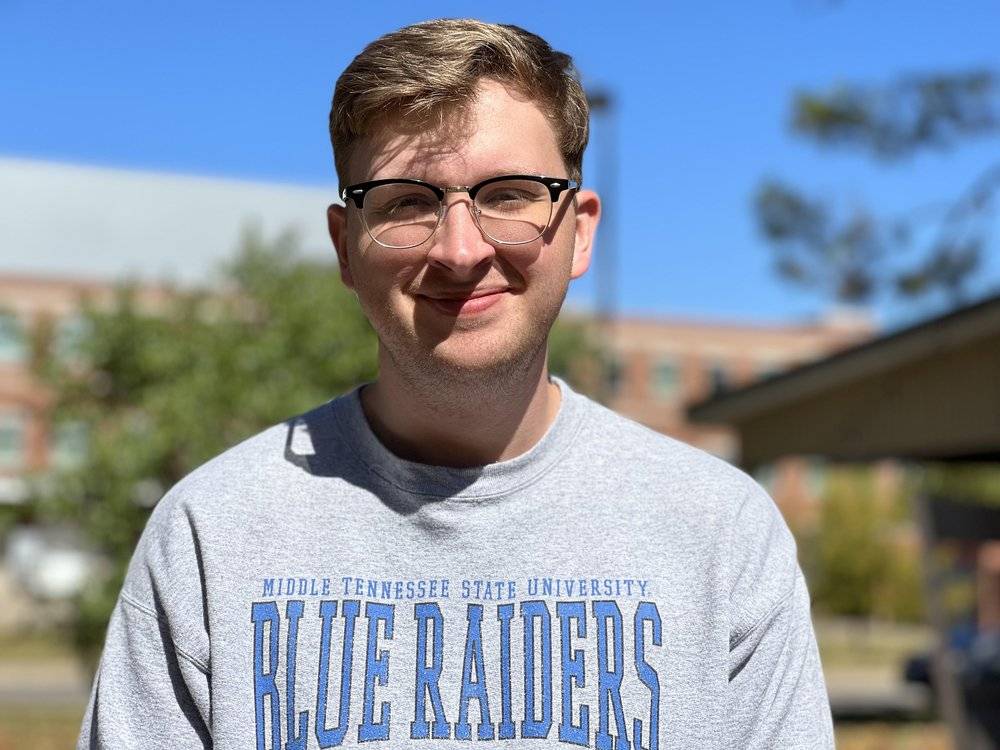 Jonathan Stallings
Director of Online Communication | Fellowship UMC
Jonathan Stallings works with Fellowship UMC's online communication. He updates the website, works with the social media team, and creates graphics and videos as needed.
Mollie June Miller
Congregational Care | First UMC
Mollie June Miller works at First UMC with congregational care. She checks in with members of the church and reaches out to both returning and new members.